Wooden Deck Restoration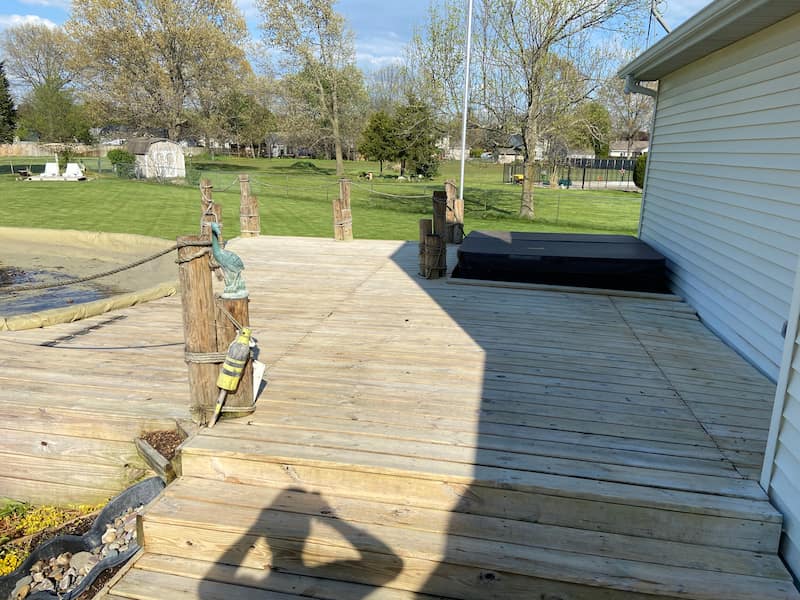 Cleaning wood takes attention to detail and special care. This deck cleaning was approximately 20 years old and ended up looking like new wood! We use a 3 step method to strip, clean, and brighten the wood.
When you want your deck to look brand new, leave it to the deck cleaning professionals at Cenova Pressure Washing. We use top-quality commercial equipment and eco-safe cleaning solutions to bring out the natural beauty of your wood deck's surface. Our happy customers trust us to evaluate their deck's surface and remove slip hazards, allergens, and stains, giving them personalized and professional deck cleaning that is second-to-none.