Go-To Pressure Washing Specialists Serving Edwardsburg, MI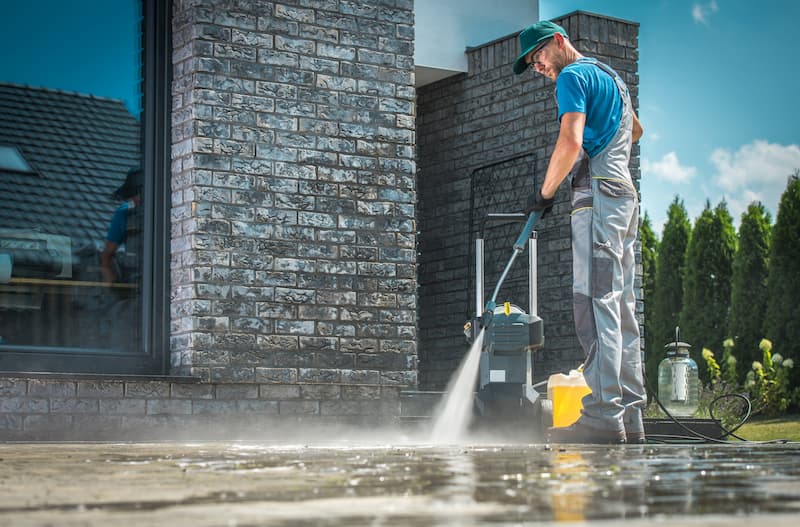 If you're looking for a go-to pressure washing specialist for your Edwardsburg home, Cenova Pressure Washing is the name your friends and neighbors trust for quality-driven pressure washing at reasonable prices. Our complete line of residential pressure washing and soft washing services includes:
House Washing
Gutter Cleaning
Driveway Washing
Roof Cleaning
Deck & Fence Washing
Brick Cleaning
Cenova Pressure Washing specializes in residential pressure washing for homes in Michiana because we love the satisfaction that comes with removing harmful allergens, invasive organisms, and dirty grime so that people can truly enjoy their outdoor gathering spaces. We take extra care with your home, treating it with the same care we would treat our own. We take precautions to protect your plants, outdoor fixtures, and personal belongings and we will work hard to exceed your expectations of what quality pressure washing should be.
Thanks to our skill, knowledge, and professionalism, we're known as a "neighborhood favorite" on local neighborhood networking sites and have dozens of happy customers leaving 5-Star reviews that describe us with terms like "professional," "amazing," and "fair prices." Give the professional pressure washing specialists your friends and neighbors know and trust at Cenova Pressure Washing a call at 574-276-6937 to schedule a free estimate for your Edwardsburg home.
Soft Washing Takes The Pressure Off Of Your Edwardsburg Surfaces For Roof Cleaning & More!
The skilled professionals at Cenova Pressure Washing take care of your home and with your outdoor spaces, utilizing commercial-grade professional equipment, environmentally-friendly cleaning products, and a variety of applications to ensure that your delicate exterior surfaces - like roofing shingles, mortar, and wood decking - are protected from damage. Whether you need roof cleaning for your historic home, house washing for your new construction, or deck cleaning for your retro retreat, our soft washing specialists will safely give your surfaces a long-lasting freshness.
Don't Stop With Driveway Washing For Your Edwardsburg Home - Combine Services With Pressure Washing Packages
When you combine your exterior cleaning services, we'll take your Edwardsburg home to a whole new level of clean. With services like concrete cleaning and brick cleaning, we'll safely remove algae, mildew, grime, and dirt from your exterior brick and concrete surfaces, bringing new life to:
Sidewalks & walkways
Curbs & driveways
Porches & patios
Pool decks
Exterior walls & fences
Benches & mailboxes
Our professional Edwardsburg pressure washing specialist will meet with you to evaluate the condition of your surfaces, recommend specialized services and packages, and deliver top-quality results at reasonable prices. Call Cenova Pressure Washing today for a free estimate at 574-276-6937 or schedule services for your Edwardsburg property online using our easy online request form.