Sparkling Surfaces - Brick Washing & Concrete Cleaning Revitalize Your Granger Home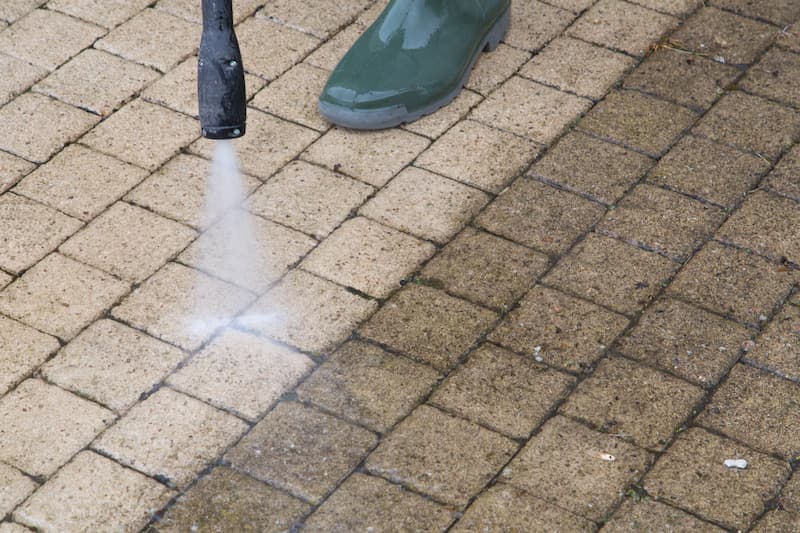 If you've been wanting to restore the fresh appeal to your Michiana home but aren't sure where to start, a call to your local pressure washing professional in Granger can set you on the right path with services like brick washing and concrete cleaning.
Brick washing and concrete cleaning are all-encompassing pressure washing terms that have a variety of subtle nuances when it comes to their actual application. Now, most people think of brick and concrete as two hard surfaces where accumulations of dirt and debris, invasive algae, and grimy environmental pollutants are blasted away with a powerful spray from a hose, but a true professional knows better. I use top-quality commercial-grade cleaning equipment and eco-friendly cleaning products, but there are different attachments, settings, formulations that I've learned from years in the industry.
One of the things that earns my Granger pressure washing company dozens of 5-Star reviews is that our pressure washing specialists take the time to listen to our customers, evaluate their surfaces, and then apply our expertise to choose a pressure washing or soft washing service to meet their needs. I'll share a few of those reviews and break it all down for you to help you understand why it's important to leave your exterior cleaning project to a pressure washing professional.
Driveway Washing - Pressure Or No For Pristine Parking?
"Excellent cleanup of my driveway … results look incredible!"
Many of the homes I wash in Granger and the surrounding areas have a standard poured-concrete driveway, generally the width of two cars - and I use a specialized disc attachment to clean the larger surfaces and hit the corners and tight spots with my wand. Driveway washing for a masonry driveway, on the other hand, will require a more gentle approach based on the extent of the surface contaminants, whether mortar was used or not, and the type of bricks, pavers, or stone used. Thanks to my extensive training, experience, and knowledge, I'll choose the best application to safely and effectively give your driveway a brilliant shine.
House Washing Virtues For Vertical Surfaces
"Our home looks like new after 30 years!"
We generally use our soft washing application for house washing, applying a generous coating of our eco-friendly cleaning solution and allowing it to saturate algae, dirt, and other pollutants then gently washing it away with a clear stream of water to protect the integrity of your home's vertical surfaces while bringing out the true beauty of your brick or natural stone. While pressure washing might be appropriate for a cinder-block house or a modern concrete structure, we'd count on our skill to determine the best exterior cleaning method on a case-by-case basis.
Patios, Porches, Pool Decks, & Pathways
"Cenova Pressure Washing transformed the ugly entrance to my back yard into an inviting stairway."
Large expanses of brick or concrete are easy to clean, but require different approaches to ensure quality results. My skilled pressure washing specialists will talk with you about the way you use your outdoor spaces, inspect your surfaces to determine the challenges to maintaining the long-term freshness of your surfaces, and leave your brick staircase, your concrete patio, your paver pathway, or your stone pool deck looking like brand-new.
Call the 5-Star pressure washing specialists at Cenova Pressure Washing at 574-276-6937 to evaluate your Granger home's outdoor spaces and restore the fresh appeal to your brick or concrete exterior surfaces!