Cenova Pressure Washing: Top-Rated Elkhart Pressure Washing Service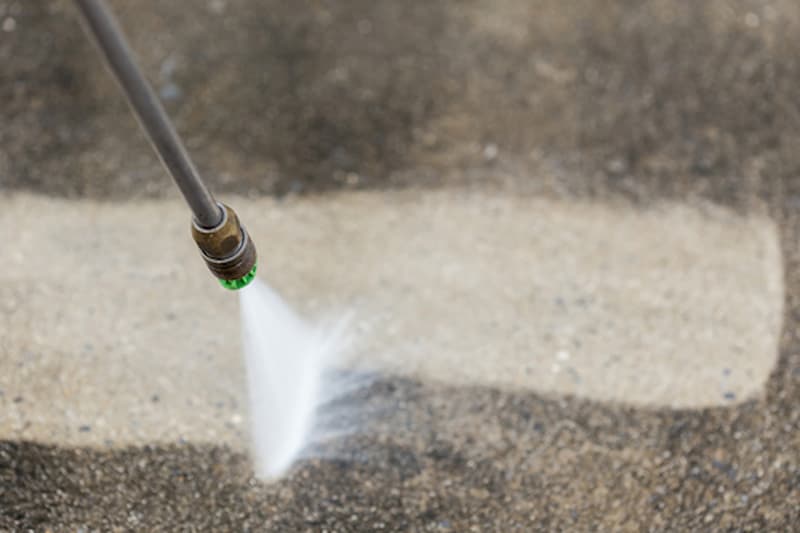 From the Six-Span Bridge to Dickerson Landing neighborhoods near the airport, our pressure washing specialists at Cenova Pressure Washing will give your Elkhart home a 5-Star sparkle with our wide array of residential pressure washing services which include:
House washing - reinvigorates vinyl siding, painted wood, stucco, brick
Brick washing - renews stone, brick, pavers, and more without damaging mortar
Roof cleaning - revitalizes architectural shingles, metal roofs, and slate and clay tile
Deck cleaning - restores wood and composite decking
Fence washing - refreshes wood, metal, and PVC
Gutter cleaning - removes debris and restores flow
We use professional-grade pressure washing equipment and attachments, environmentally friendly cleaning products, and specialized applications to bring out the beauty of your surfaces and leave your Elkhart home with a brilliant sparkle. We'll also take extra care to protect your outlets, plants, and outdoor belongings - just another way that our pressure washing professionals exceed your expectations.
Cenova Pressure Washing would love to add you to our growing list of happy customers! If you need exterior surface cleaning services for your home in Elkhart and the surrounding Michiana communities, call our pressure washing professionals today at 574-276-6937 or use our easy online request form to schedule our professional services.
5-Star Reviews For Elkhart's "Neighborhood Favorite" Pressure Washer
When it comes to pressure washing in Elkhart, it can be hard to know who to trust. Cenova Pressure Washing is listed as a "neighborhood favorite" on local neighborhood networking sites and has dozens of 5-Star reviews from happy customers. Our commitment to excellence earns us recommendations like this:
"I highly recommend this business!"
"Very pleased and would recommend to anyone!"
"I would not hesitate in recommending Cenova Pressure Washing to my friends!"
But it's the folks who refer us to their own family members that really make us smile:
"Cenova Pressure Washing did my two-story home … and a family members' home…They are all immaculate."
"…amazing job on our house and also at my mother and father-in-law's house."
If you want quality, value, responsiveness, and professionalism call the pressure washing professionals serving Elkhart and the surrounding Michiana communities at Cenova Pressure Washing at 574-276-6937 or use our easy online request form to see what a difference our 5-Star pressure washing and soft washing services can make for your home.
Combine Elkhart Pressure Washing Services Like Driveway Washing & Sidewalk Cleaning For Added Value
Our pressure washing package services provide great value to our customers when you combine any of our concrete cleaning, brick cleaning, or other exterior cleaning services to enhance your Elkhart home's fresh appeal. Whether you need driveway washing and roof cleaning for your riverfront retreat, house washing and gutter cleaning for your cottage in the city, or fence washing and pool deck cleaning for your home in the Highlands, we've got a pressure washing package to meet your needs.
Roof Cleaning Makes Your Elkhart Roof Look Brand New!
Cenova Pressure Washing's roof cleaning experts utilize use our specialized soft washing application for professional results and long-lasting freshness. We'll safely remove invasive algae, unsightly stains, and dirty pollutants from your roof's surface to give your shingles, clay tile, or metal roofing system a brand-new freshness - without the cost of a brand new roof! To schedule roof cleaning, please call 574-276-6937 or use our easy online request form.
Latest Projects in Elkhart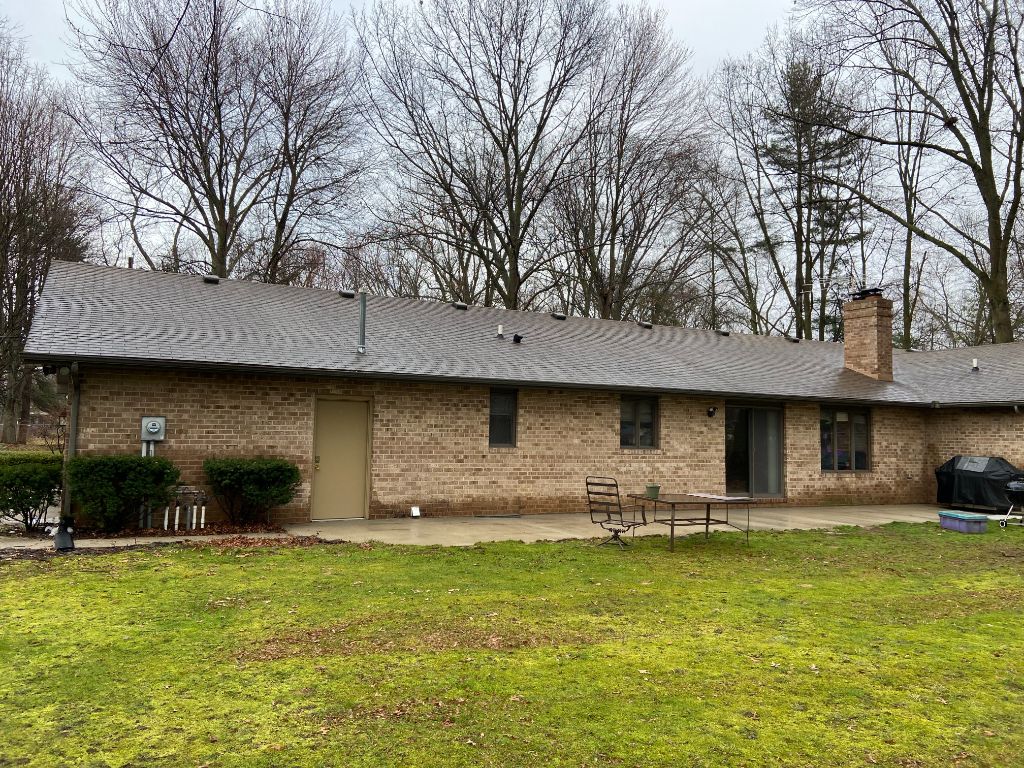 Roof Washing in Elkhart, IN
Does your roof have black streaks and moss growing on it? We can help! We are able to safely clean your roof while following shingle manufactures recommendations. The black streaks you see are a type of algae growing on the roof. These black streaks can increase […]
See This Project