Your Granger Gutter Cleaning Specialists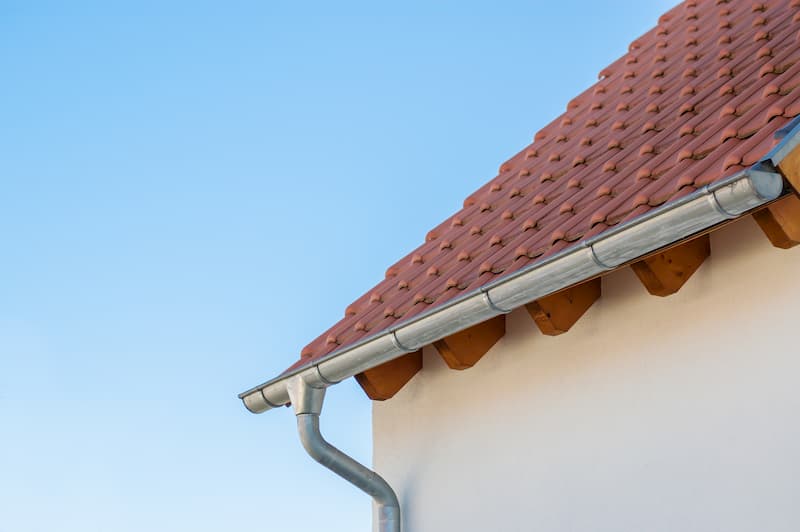 Leave your gutter cleaning project to the 5-Star pressure washing professionals at Cenova Pressure Washing, Granger's full-service residential pressure washing specialists. Cenova Pressure Washing serves homes in the Michiana area from South Bend to Niles to Bristol with our wide array of residential pressure washing and soft washing services to give your home a long-lasting freshness, and our commitment to quality shows in our services like gutter cleaning, gutter brightening, and roof cleaning.
At Cenova Pressure Washing, we use professional-grade commercial pressure washing and soft washing equipment to ensure quality results on every project. Our environmentally-friendly cleaning products are safe for your loved ones and your pets. Our skilled professionals take added care to protect your landscaping and potted plants, your exterior outlets and fixtures, and your furniture and belongings, just one of the many ways we exceed our customers' expectations. Here's what one happy customer had to say about our gutter cleaning services:
"Joe did an amazing job. Our gutters were very bad and now look amazing … Good to see a young man with a great work ethic. I highly recommend this business."
If you need gutter cleaning, gutter brightening, installation of gutter guards, or any of our other residential exterior cleaning services, you can schedule services online using our easy request form, or call us at 574-276-6937 to schedule a free estimate for your home in Granger or the neighboring communities.
Why Gutter Cleaning Matters For Your Granger Home
Impacted leaves, dirt, and debris can impede the flow of your gutters, leading to breaches and pooling which can damage your landscaping plants, shingles and siding, and can threaten your home's foundation. Our gutter cleaning specialists will remove the contaminants that clog your gutters and restore their free-flowing functionality to protect the integrity of your Granger home's surfaces. Be sure to ask about our gutter guard installation to keep larger debris out of your gutter systems, making clogs less frequent and cleanups easy!
Give Your Granger Property Gutter Brightening For A Sparkling Appeal
While gutter cleaning removes debris from inside your gutters, gutter brightening restores the freshness to the outside of your gutter surfaces. Following up your gutter cleaning services with gutter brightening will eliminate algae, dirt, and grime from your gutters and downspouts, so they'll look as great as they work.
Granger's 5-Star Pressure Washing Professionals
At Cenova Pressure Washing, our mission is to meet and exceed our customers' expectations by offering quality-driven professional pressure washing services to give your Granger area home a long-lasting freshness. When it comes to specialized residential pressure washing in Granger, our skilled professionals are hard to beat.
We offer a wide array of exterior cleaning services to enhance the freshness of your home's outdoor surfaces, including:
House Washing
Gutter Cleaning
Driveway Washing
Roof Cleaning
Deck & Fence Washing
Brick Cleaning
If you need concrete cleaning for your driveway, sidewalk, and patio in Osceola, want to revive the appeal of your wood surfaces in Elkhart with our deck & fence washing services, or perhaps you're hoping to restore the fresh appeal to the pool deck in your backyard paradise in Niles - the skilled pressure washing and soft washing specialists at Cenova Pressure Washing have an application to meet your needs.
We offer package services for your home and free estimates in the Michiana area. Call us today at 574-276-6937 or use our easy online request form to see what a difference our quality professionals can make for your home in Granger and the surrounding communities.
Recent Gutter Cleaning Projects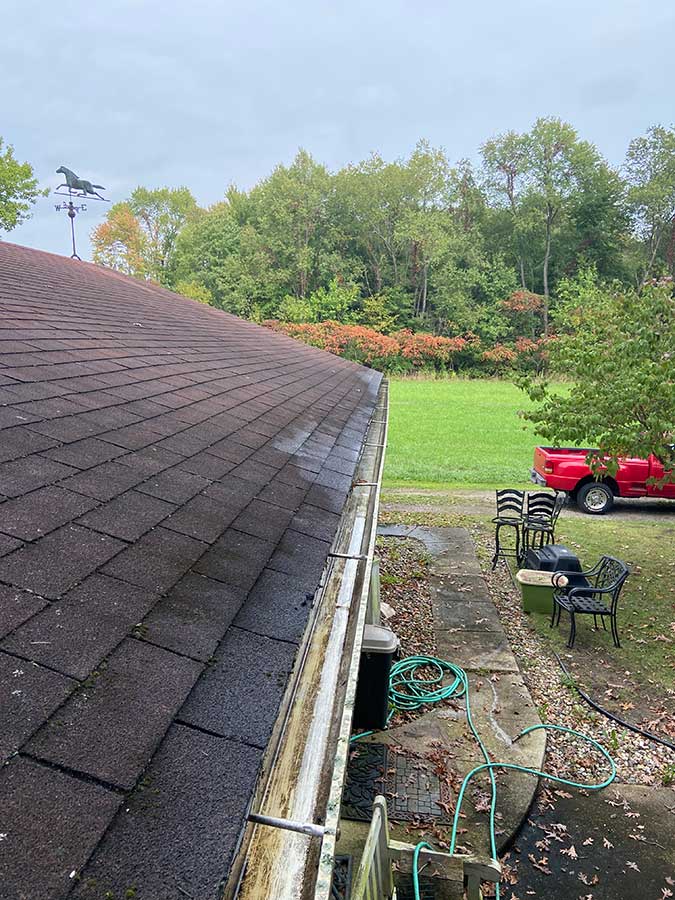 Gutter Cleaning in Granger, IN
Cleaning your gutters is very important! Gutters are not meant to handle the weight of heavy leaves and debris. We recommend a gutter cleaning twice a year or more. Clogged gutters can cause ice dams […]
See This Project