Benefits Of Professional Pressure Washing For Your Granger Home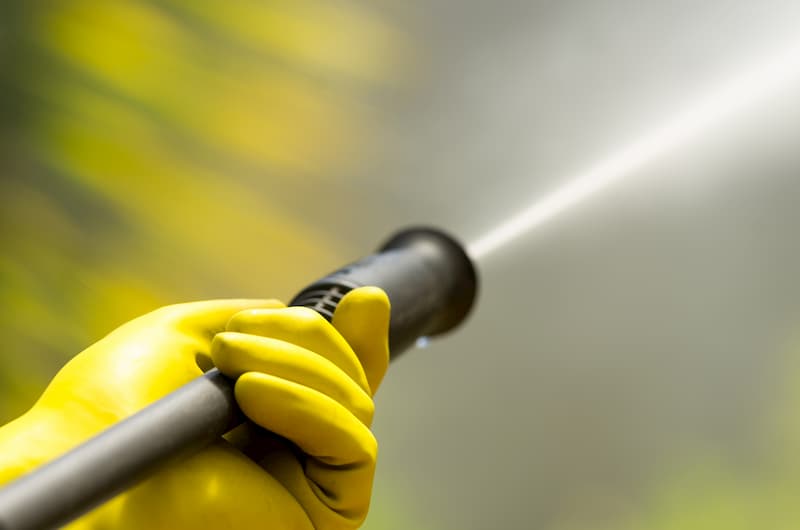 Because our Granger pressure washing company focuses on residential pressure washing for homes in Michiana from Niles to Bristol to South Bend, we have become a "Neighborhood Favorite" on several of the local neighborhood networking sites. We have dozens of 5-Star reviews that highlight our professionalism, the quality of our work, our responsiveness, and the value that our customers receive.
As I mentioned in an earlier post, those are the qualities to look for when you're considering hiring a pressure washing professional. Now maybe you've considered taking on your home's exterior surface cleaning as a DIY project. I've got a few customers who actually own their own pressure washers, but they still call me because they know that I have top-quality commercial-grade equipment with specialized attachments and eco-friendly cleaning products to give them professional results. They also know that I can clean their surfaces in half the time that it takes them just to dig their DIY machine out of the garage.
Pressure washing offers a number of benefits for homes in Granger and the Michiana region - our online reviews mention that surfaces look "brand new!" afterward, that we did a "fantastic job," or that it was "money well spent." Those reviews are so satisfying, especially when we're committed to exceeding our customers' expectations. So what can pressure washing do for your home? Let's take a look …
Cenova Pressure Washing is Granger's "Neighborhood Favorite" pressure washer, offering residential exterior cleaning services like house washing, brick cleaning, and roof cleaning to give your Michiana home a long-lasting freshness and a renewed appeal!
House Washing Highlights Your Vertical Surfaces
If you've been thinking of repainting or replacing your home's siding, house washing is a great cost-effective alternative. Many times, removing algae, surface dirt, and mold from your brick, siding, or stucco can make your vertical exterior surfaces look brand new.
Driveway Washing & Concrete Cleaning For Fantastic Freshness
By removing the grungy gray grime from driveways, sidewalks, pool decks, porches, and patios, concrete cleaning can give your Granger home a brilliant long-lasting shine. We generally combine our flat washing services into concrete cleaning packages that include driveway washing, sidewalk cleaning, and curb cleaning to give your home a true curb appeal.
Roof Cleaning … But First, Gutter Cleaning!
Removing impacted debris from your gutters keeps them flowing freely, allowing them to remove water and debris from your roof's surface and channeling it away to protect your landscaping plants, your roof's surface, and your home's foundation from pooling and damage. Follow your gutter cleaning services with roof cleaning to restore the freshness and brand-new finish to your shingles, metal roof, clay tile, or slate surfaces.
Bring Out The Natural Beauty Of Your Fence & Deck
Your home's wood surfaces are at the mercy of the elements - weathering, invasive organisms, and environmental pollutants can leave your wood deck and fence looking drab and dull. Deck & fence washing restores the natural beauty of your wood surfaces, and our skilled technicians can also safely clean metal fences, composite decks, and other exterior surface materials with ease.
Brilliant Bricks
Bricks are beautiful, sturdy, and solid … and they're everywhere in Michiana homes and residential properties - from brick driveways to brick home exteriors to brick patios to brick mailboxes. Brick cleaning removes invasive organisms, grimy buildup, and dirty pollutants from your brick surfaces while protecting your delicate mortar and fragile masonry work.